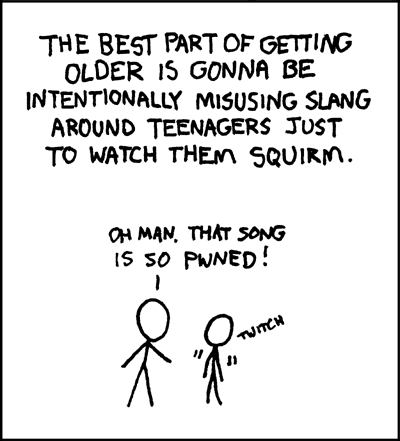 Or, Melange.

Anyway, got my CD's today. Thrice, Skillet, Sigur Ros. I think it'll be cool. Additionally, my computer went through QC today. It's got a 24 hr. Run-in, so I figure it should ship tomorrow or Thursday. Finally. Maybe it'll be here Monday...

Work was kinda there today. At least I could farm the phone call for warranty support out to the intern. Sorry, Alan! I know you love doing it.

Decided not to go for a new car. Got a different quote on my car, probably ~2500 for the transmission. We'll go for that, hope to get a couple more years out of the car. Still, annoying as all get out.